Day 1

溫哥華 - 維多利亞

Vancouver - Victoria
乘搭渡輪前往有'花之都'美譽的卑斯省省府維多利亞 (包來回船票) 。遊覽加拿大歷史最悠久的唐人街、番攤里,這兒都是百多年來華僑在海 外努力的見證。維多利亞內港是集合消閒、文化及歷史於一身的旅遊點!歷史悠久的省議會大樓,皇家博物館,購物熱點高富門大街及本地人消閒熱點-比根山公園。內港風景處處,絶對是拍照留念的最好時刻!到訪佔地55英畝的國家級歷史名勝-寶翠花園(門票已包)。園內一年四季都擁有各種不同的奇花異草,配合各式風格的庭園造景,令人嘆為觀止!地中海花園,意大利花園,下沉花園等多個景緻,尤如置身世外桃園。使人怦然心動,目不暇給!客人更可自費於寳翠花園享用英式下午茶。
Travel on ferry through Gulf Islands to Victoria. Pay a visit to Chinatown. Sightseeing includes: Beacon Hill Park, Legislative Buildings, Fairmont Empress Hotel. Leisure time at Inner Harbor. Take a trip to Butchart Gardens where guests may enjoy beautiful flowers. Afternoon tea is also available at Butchart Gardens at own expense.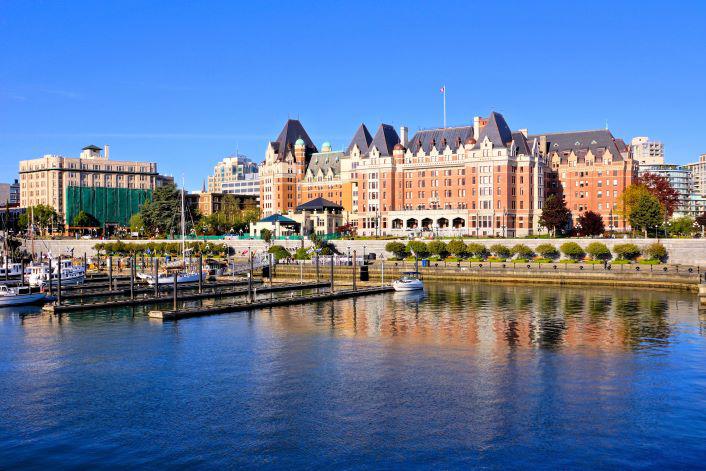 Day 2

維多利亞 - 溫哥華

Victoria - Vancouver
到訪省立公園-Goldstream Park 享受美麗的自然風景。前往圖騰之都 - 鄧肯市(Duncan),觀賞世界最大之圖騰。再前往有『壁畫之市』美譽之芝美尼市(Chemainus),大小街道內的牆壁上都有藝術家精心創作的壁畫,栩栩如生,反映當地風土民情及歷史。繼而前往乃拉磨市(Nanaimo)乘坐卑斯渡輪返回溫哥華。
Morning commence tour to Goldstream Provincial Park and Duncan - city of Totem; later pay a visit to Chemainus where you may enjoy the beauty of its famous outdoor gallery murals. Later in the afternoon return to Vancouver on ferry.