Day 1

原居她 Q 聖荷西

Home City Q San Jose
到達哥斯達黎加,導遊接機後先到中餐廳晚餐然後到酒店休息。 (晚餐)
Hotel: Hilton Garden Inn or Crowne plaza或同級
Upon arrival, our guide will meet you at airport and take you to dinner then check in hotel for rest. (D)
Day 2

波阿茲火山–拉巴斯瀑佈公園

Poás Volcano - La Paz Waterfall Gardens
酒店早餐後前往位於聖何塞以東約60公里處的波阿茲火山口;波阿茲火山海拔 3432 米。其火山 口直徑 1050 米,深 300 米,底部有一潭碧綠的積水,上方則煙霧繚繞,氣象萬千,是哥斯達黎加著名的旅遊勝地。而另一個則是由雨水集成的火山湖口,其PH 值接近0,是世界上酸性最高的湖泊之一。行程結束後,出發參觀拉巴斯瀑佈公園,一個充滿了綠色原生態的地方,除了可以欣賞到園內的瀑佈景觀外,還有多種中南美洲特有動物,如美洲豹,美洲山貓等,最大的亮點則是與大嘴鳥親密接觸。自助午餐於瀑佈公園內。 (早/午/晚餐)
Hotel: Hilton Garden Inn or Crowne plaza或同級
Breakfast in the hotel and head out to visit the Poás Volcano. It is one of the most impressive volcanoes in Costa Rica, with tropical scenarios that will take your breath away.
After visiting the Poás Volcano we continue to the La Paz Waterfall Garden, where we will have a delicious buffet lunch. La Paz Waterfall Gardens has five waterfalls, cloud forest and rainforest . It is an animal sanctuary and private wildlife reserve with more than 100 species of animals such as jaguar, pumas, ocelots, two-toed sloths. You can also have a chance for a close encounter with toucans. Return to San Jose, enjoy your prearranged dinner experience and head back to the hotel. (B/L/D)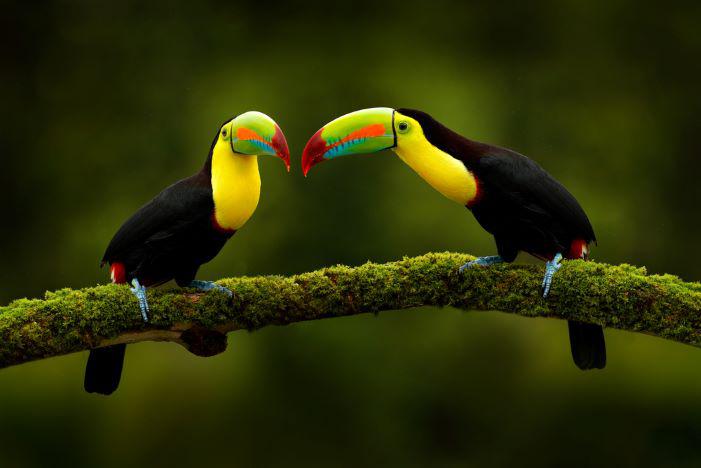 Day 3

聖荷西 - 阿雷娜火山 - Tabacón 温泉 - 拉福爾圖納

San Jose - Arenal Volcano - Tabacón Hot Springs –

La Fortuna
今旱前往哥斯最熱門的旅遊景點之一阿雷娜火山,是世界上最活躍的活火山之一。它位於首都聖荷西西北方,海拔約1633米,從附近方圓幾公里的任一個地方都可以看到它的錐形火山,在藍天白雲的映襯之下,格外宏偉,氣勢非凡。它附近有著數條天然熱氣騰騰的溫泉,每日無時無刻都吸引著來自各處的大量遊客前往。沿途欣賞有 中美小瑞士之稱的哥斯達黎加田園風光,下午在 ARENAL 活火山下叢林的溫泉自由活動,溫泉區有 10幾個溫泉,客人可以盡情泡浸。是夜享受哥斯達黎加牛排晚餐後住溫泉酒店 (早/午/晚餐)
Hotel: Hotel Tabacon Thermal Resort & Spa 或同級
Breakfast at the hotel and head out to Arenal Volcano National Park. The most characteristic feature of this park is the majestic Arenal Volcano that has a nearly perfect volcanic cone with 1,633 meters high. The volcano had remained asleep for at least 450 years until July 29, 1968 it experienced a great eruption. Then we will visit Tabacón Gran Spa considered the best thermal waters of our country, here you can relax and enjoy the rejuvenating effects of them. After relaxing in the hot springs, dinner will be offered. Overnight at La Fortuna de San Carlos. (B/L/D)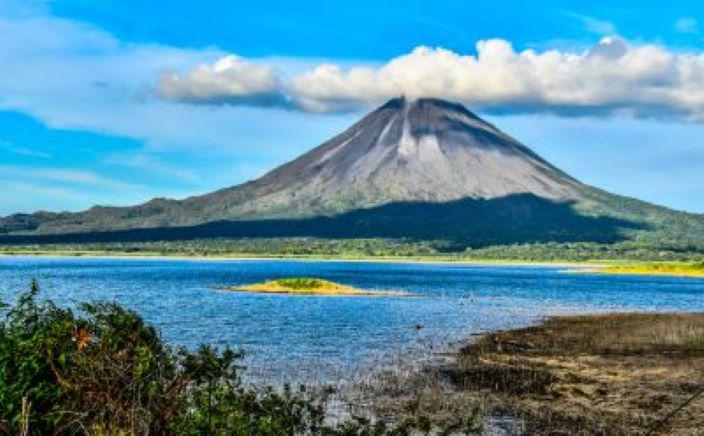 Day 4

拉福爾圖納- 克波斯

La Fortuna - Quepos
早餐後後驅車前往克波斯。享受前往哥斯達黎加中太平洋地區的怡人景色。午餐和晚餐將分別在沿途和抵達時提供。晚餐後入住酒店 (早/午/晚餐)
Hotel: Parador Resort Manuel Antonio 或同級
Breakfast in the hotel and transfer to Quepos. Enjoy the scenic ride to the Central Pacific region of Costa Rica. Lunch and dinner will be offered along the way and upon arrival, respectively. Overnight accommodation in Quepos. (B/L/D)
Day 5

曼紐爾安東尼奥國家公園 - 聖荷西

Manuel Antonio National Park – San Jose
早餐後,驅車前往曼紐爾安東尼奧國家公園,它只有 2.6平方英里,是哥斯達黎加最小的,也是最受歡迎的國家公園。遊覽安東尼奧國家公園,裡面除了有熱帶雨林以外,還有全國最有名的海灘和沿岸;除了許多動物和鳥類以外,最為出名的是成群的白面猴,在樹間裡跳來跳去,有時候還會搶奪客人的食物。幸運 的話還可以觀看到懶熊和樹懶等。午餐後返回聖荷西。(早/午/晚餐).
Hotel: Hilton Garden Inn or Crowne plaza或同級
Today we will visit the Manuel Antonio National Park. Manuel Antonio National Park was created in 1972. Today, the park covers an area of 2.6 sq miles on the land side and 212 sq miles on the marine side. It is located within a humid tropical forest life zone a nd protects patches of primary forest, secondary forest, mangrove swamp, islands and a lagoon. After lunch in the area, we will head back to San José for dinner and accommodation . (B/L/D)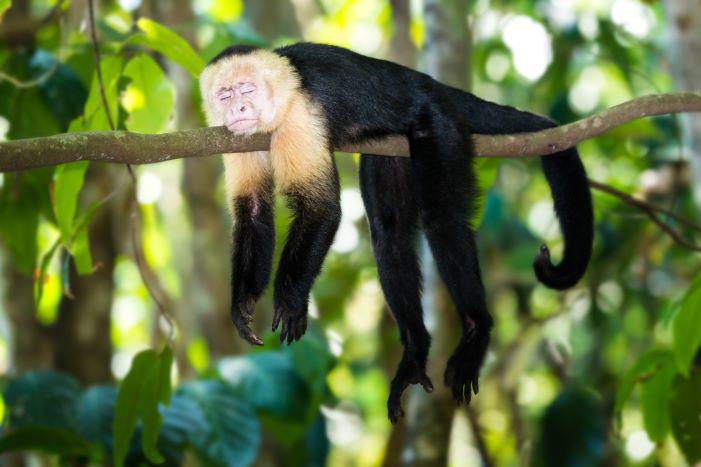 Day 6

聖荷西Q原居她

San Jose Q Home City
早餐後送往機場搭乘航機返回到原居地,精彩行程於此結束 (早餐)
After enjoying the hotel breakfast, transfer to the airport for flight back to home city. This fantastic journey has come to an end ! (B)